About US

When Paul Renzella opened Hillside Machine in 1974 he knew there was risk involved. A young man, no matter how talented in his trade,has to have faith as well as confidence to strike out on his own. But Paul had a vision of a full service machine shop. A shop that did all it's own work in house. A shop that knew its customers by name. A company that would go the extra-mile literally in some cases -to perform - in field services that some customers absolutely required. A core philosophy would absolutely drive the shop - "Never let less than your best work leave the shop." Since that day in 1975 Hillside Machine Inc. has acquired a hard earned reputation for performing the very highest quality work. with the greatest integrity and respect for the client, while providing value in the truest sense of the word.Of course,maintaining strict standards excellence is only possible in an owner operated environment. Paul is very much still "hands-on" driving force.

Personal service is more than a slogan to Hillside's owner.Such has Hillside's reputation grown, that many other repair and machine shop facilities around the region subcontract Hillside to perform some of the most critical and demanding jobs. What better enforcement of skill and talent is there? Well, the one enforcement the people at Hillside care most about is the one they receive every time a satisfied customer returns-or refers someone new.

We're Hillside Machine Inc. -- In House -- Infield Incomparable. But don't take our word for it -try us and see how  great a machine shop can really be.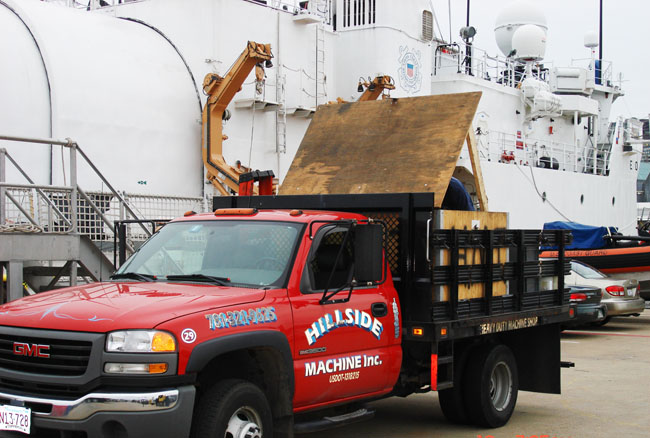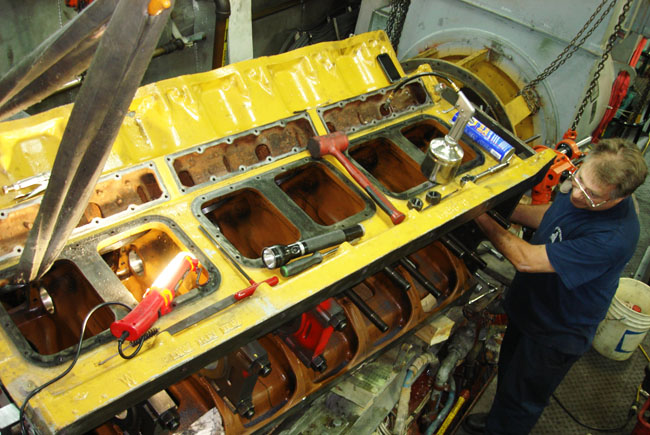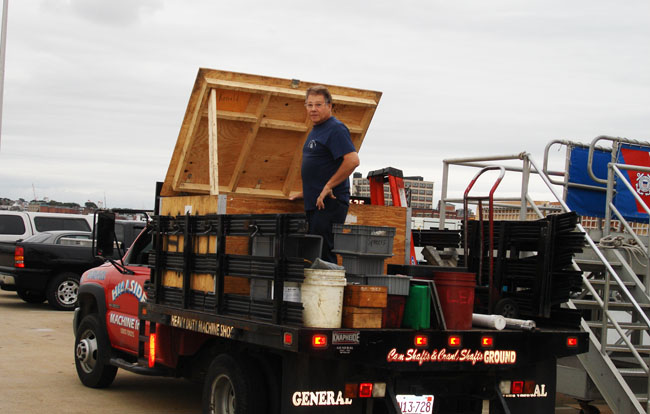 Infield Service is a big part of our business. Here we are preparing to align bore a Cat Block in ship for the Boston Coast Guard.

Paul Renzella On Site Boston Harbor

Paul Renzella Align Boring a Cat Block Infield on Site at the Boston Harbor on a Coast Guard Ship