Diesel Engine Component Cleaning Services:

Thermal Cleaning - Aqueous Spray Washing Cleaning - Glass Bead Blasting - Shot Blasting

Our cleaning department is set up for batch cleaning of parts in our Thermal Cleaning System. Diesel engine blocks, cylinder heads, crankshafts and connecting rods are Thermal cleaned then shot blasted for a thermally internal and external removal of oil grease , rust and scale is removed during the shot blast cycle. The process includes a  3rd step ,shot removal in our dual axis tumbler system. Aqueous spray washing is with our large capacity spray washer. Glass Bead Blasting is processed in our Zero Blasting Cabinet.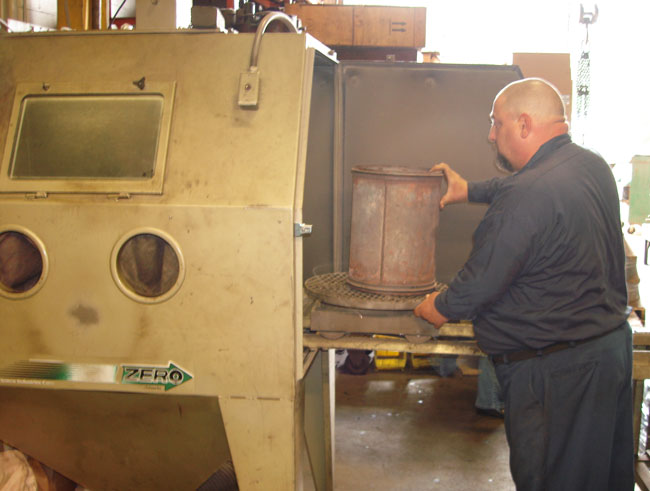 Glass Beading services in Zero Blaster Cabinet.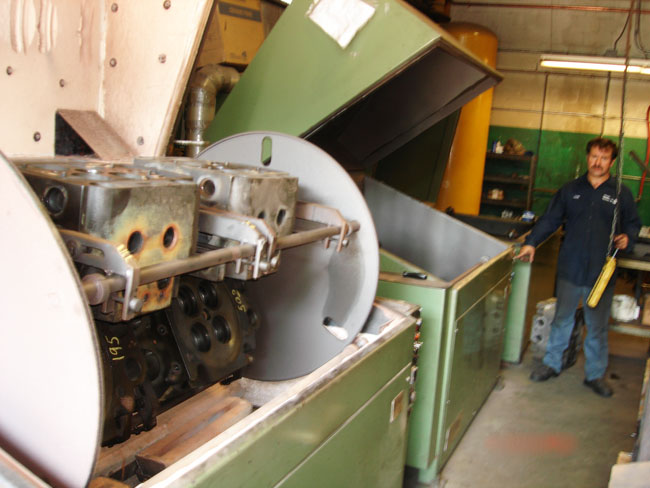 Thermal system Includes : Controlled Temperature Oven Burn off cycle, a timed shot blast cycle , final cool down and shot removal dual axis tumble cycle.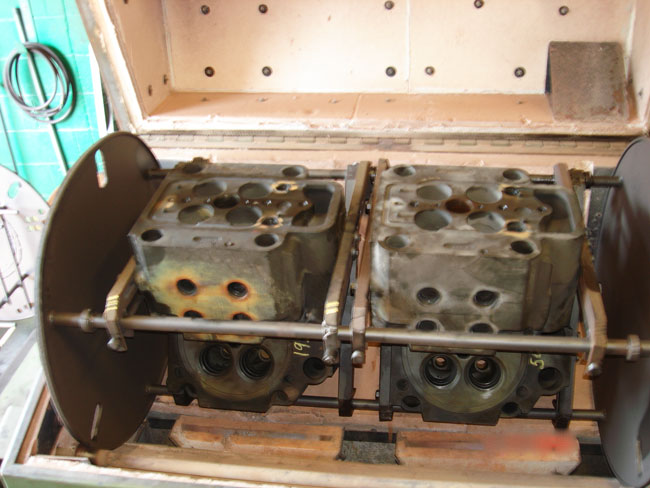 Cylinder heads loaded in thermal oven.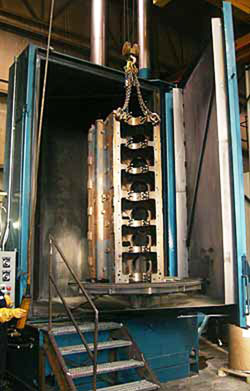 Large Diesel Block  Power Spray Washed